BH200 Biological Microscope
Brands SOPTOP Microscope
Product Code:BH200 Biological Microscope
Availability:Pre-Order
---
---
family: Arial, Helvetica, sans-senif, SimSun;">
With easy operation system, clear micro image, BH200 is widely used in education and science laboratory for biological research.
A variety of eyepieces
10X eyepiece for standard recommendation, 15X/20X eyepiece for different option. Each eyepiece can be attached with pointer or reticle, as well as adjustable diopter.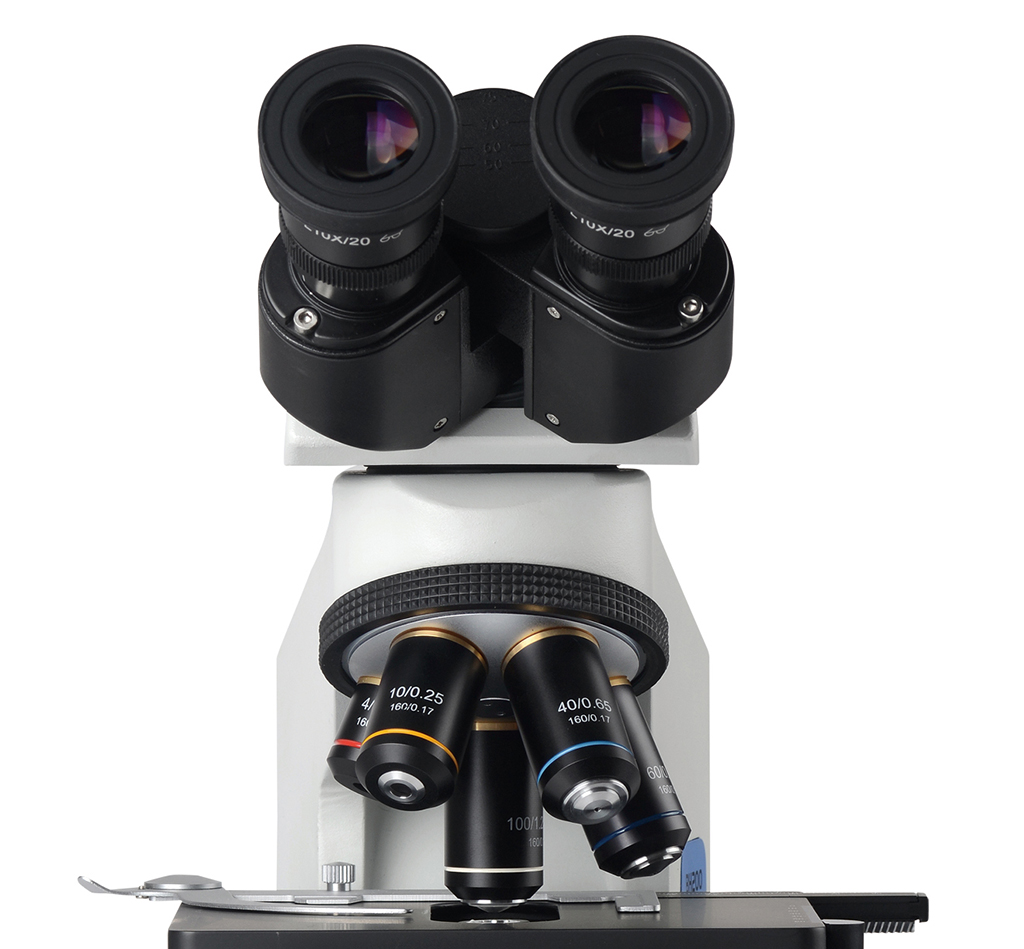 Compact and stable structure
rectangle base combined with L-form frame, eliminates image shake.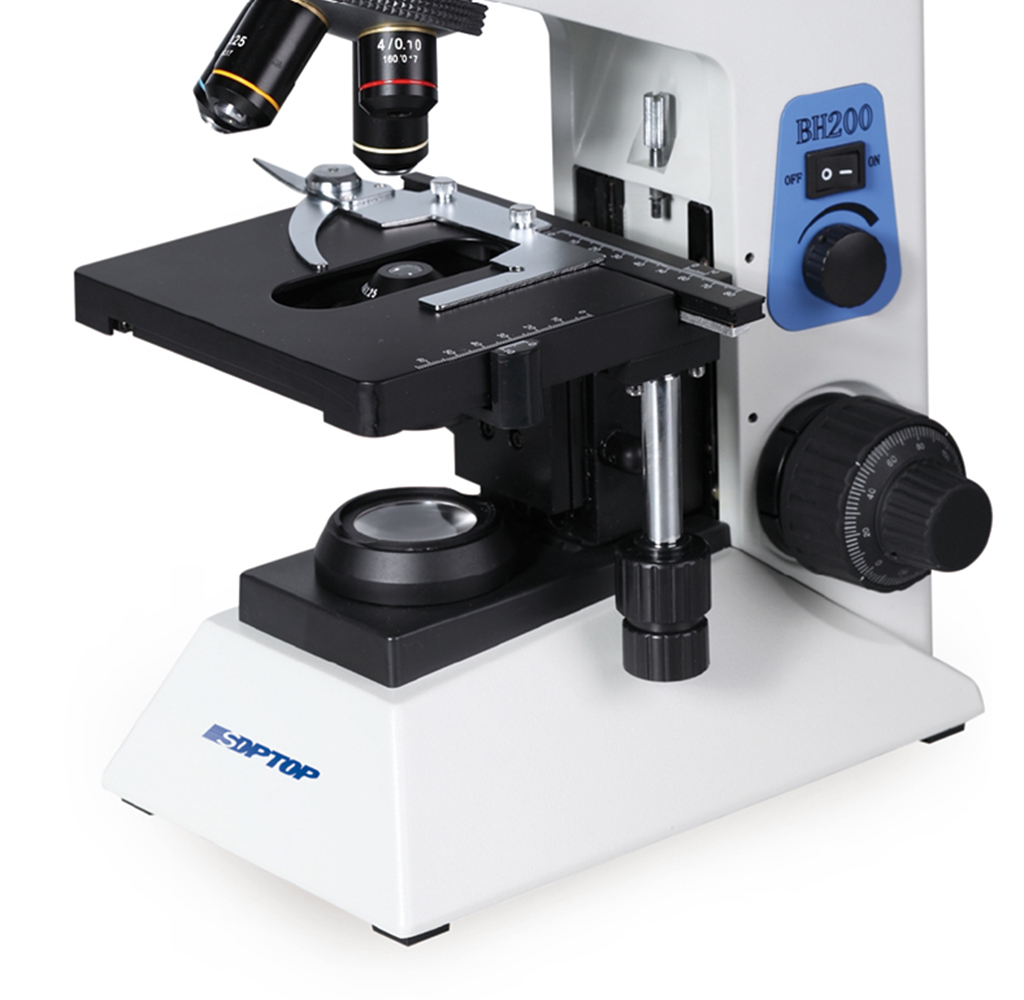 Flexible extended functions
Regular biological model is available to be developed as fluorescence/metallurgical/ polarizing/ digital model, and support for bright field, dark field, fluorescence, phase contrast observation.

Optical System

Finite color corrected optical system

Infinity color corrected optical system

Viewing Head

45°inclined monocular viewing head

30° inclined binocular viewing head, interpupillary distance: 54mm~75mm

30°inclined binocular viewing head, interpupillary distance: 54mm~75mm

30° inclined trinocular viewing head, interpupillary distance: 54mm~75mm,




splitting ratio binocular:trinocular=80:20

30 ° inclined trinocular viewing head, interpupillary distance: 54mm~75mm, splitting ratio binocular:trinocular=80:20

30° inclined digital viewing head with adjustable diopter, interpupillary distance: 54mm~75mm, built-in 2.0 /3.0 mega pixels

30°inclined digital viewing head with adjustable diopter, interpupillary distance: 54mm~75mm,




built-in 2.0 /3.0 mega pixels

Eyepiece

High eye point wide field plan eyepiece PL10X/18mm,pointer/reticle attachable

High eye point wide filed plan eyepiece PL10X/20mm

Wide field eyepiece WF15X/13mm

Wide filed eyepiece WF20X/10mm

Objective

Achromatic objective 4X/10X/40X/100X

Infinity plan achromatic objectives 2X/4X/10X/20X/40X/60X/100X

Plan achromatic objective 4X/10X/20X/40X/100X

Infinity plan phase contrast objective10X/20X/40X/100X

Infinity plan semi-apochromatic fluorescence objective 4X/10X/20X/40X/100X

Nosepiece

Quadruple nosepiece

Quintuple nosepiece

Frame

Integrated design, coaxial focus system with upper limited and tension adjustment, coarse




range: 28mm; fine precision: 0.002mm; condenser holder center preset

Integrated design, coaxial focus system with upper limited and tension




adjustment, coarse range: 28mm; fine precision: 0.002mm; condenser holder center adjustable

Integrated design, coaxial focus system with upper limited and tension adjustment, coarse range: 28mm; fine precision: 0.002mm; condenser holder center adjustable

Stage

140mmX132mm double layers stage, moving range: 76mmX50mm, precision: 0.1mm

150mmX140mm double layers stage, moving range: 76mmX50mm, precision: 0.1mm

Condenser

NA1.25 Kohler illumination condenser with slot for phase contrast attachment or dark field attachment, center preset

NA1.25 Kohler illumination condenser with slot for phase contrast attachment or dark field attachment, center adjustable, disc variable aperture diaphragm

Illumination

Fixed Kohler illumination, wide voltage 100V~240V, intensity adjustable by power switch, 6V20W halogen, bulb center preset

Kohler illumination with variable field diaphragm, wide voltage 100V~240V, intensity adjustable by power switch, 6V20W halogen,bulb center preset

Fixed Kohler illumination, wide voltage 100V~240V, intensity adjustable by power switch, 3W LED, bulb center preset

Kohler illumination with variable field diaphragm, wide voltage 100V~240V, intensity adjustable by power switch, 3W LED, bulb center preset

Camera Adapter

0.35X, 0.5X, 0.65X, 1X focusing C-mount